The cold season is here, and that means it's time to get ready to crank up the heat if you haven't already done so. Unfortunately, winters in the Woodridge area are notoriously rough, and trying to keep your home warm can be a struggle. If you are not careful, you could end up paying more than necessary on your energy bills.
Fortunately, there are a few simple things you can do to save on your heating bills this winter. Are you wondering what these include? This HVAC maintenance contractor in Woodridge, Illinois is going to provide four helpful tips below.
1. Schedule HVAC Maintenance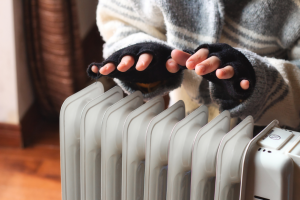 Keeping your heating bills low during the winter can be a challenge — but it is possible with a few simple steps. One important step is scheduling regular HVAC maintenance. You should service your HVAC system at least once a year to ensure it runs efficiently and reliably.
A professional HVAC maintenance contractor in Woodridge, Illinois can spot any potential problems that could be causing your system to run inefficiently or not at all. This will help you save money on energy costs as well as help you avoid costly repairs. In addition, having your system serviced can extend its life span and help you get the most out of your investment. So, make sure to keep up with your maintenance appointments throughout the year.
2. Upgrade Your Heating System
When winter rolls around, many of us dread the sky-high energy bills that come along with it. But did you know that if your heating system is outdated or inefficient, you may be wasting even more money than you realize? Replacing your old heating system can significantly impact your energy bills, potentially reducing them by up to 40%.
To ensure you are getting the most out of your heating system, it is important to evaluate it for energy use and functionality. This should be done with the help of a certified HVAC maintenance contractor in Woodridge, Illinois who can assess your system's age and efficiency, as well as determine if any upgrades are necessary.
If your system is over ten years old, it could likely benefit from being replaced with a new high-efficiency model. This may cost some money upfront, but it will be worth it in the long run when you start seeing savings on your energy bills. Not only that, but you will also enjoy greater comfort thanks to more efficient heat distribution.
3. Insulate Your Attic
Insulating your attic is an easy, cost-effective way to keep your home at a comfortable temperature without running your HVAC system as often. When you insulate your attic, warm air will be kept in, and cold air will stay out. This helps your HVAC system use less energy while keeping your home comfortable.
4. Install a Programmable Thermostat
Investing in a programmable thermostat is one of the simplest and most cost-effective ways to save energy during winter. It allows you to pre-set temperature levels based on when you are home and away, ensuring that your home is kept at an optimal temperature all day. Smart thermostats even learn your schedule and can automatically adjust the temperature accordingly. This helps reduce energy costs by avoiding wasteful heating when no one is home.
Installing a programmable thermostat is quite simple and inexpensive. You can easily purchase one online or at your local hardware store and then follow the installation instructions that come with the device. If you need help with this task, you can always get in touch with your local HVAC contractor in Woodridge, Illinois.
Looking for a Professional HVAC Contractor in Woodridge, Illinois?
As any Woodridge homeowner knows, heating systems are constantly running during the winter months. Fortunately, by following the steps mentioned above, you can keep your energy bills in check this winter.
Are you ready to schedule a tune-up with the most trusted HVAC contractor in Woodridge, Illinois before the colder weather arrives? If so, Hearthstone Heating & Air Conditioning is the company to call. Contact us today at (630) 435-9800 to schedule an appointment.