The colder months of the year have arrived, which means now is the time to get your furnace ready for winter if you haven't already done so. Fortunately, there are plenty of maintenance tips that will help you keep your furnace running as smoothly as possible during this cold season. To that end, this furnace maintenance contractor in Hinsdale, Illinois is going to discuss the top four tasks below.
Change the Filters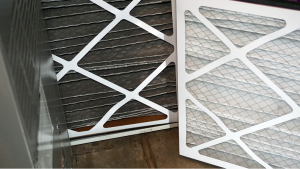 Start by checking the furnace filters. Dirty filters can lead to higher energy bills, so be sure they are clear and clean. If your filter is clogged with dust and debris, replace it with a new one that meets the specifications of your heating system.
Changing your furnace filter is an easy task that requires minimal tools. It should be done about once a month during the heating season — or more often if you have pets in the home or someone with allergies. The filters come in different sizes and can typically be purchased at any hardware store. If you need help changing your filter, you can always reach out to your local furnace maintenance contractor in Hinsdale, Illinois.
Change the Thermostat Batteries
Batteries power your thermostat and tell it what temperature the house should be set at. If they are low, your furnace will keep running even though you have turned the temperature down on the thermostat. It could also lead to an unpleasant surprise when your utility bills come due. Therefore, replace your thermostat's batteries to ensure your heating system is up and running when the temperature drops.
Start by following the instructions on your thermostat to change the batteries. If there are no instructions, look at the battery package or contact your thermostat manufacturer and ask how long you should wait after changing the batteries before turning it on again.
Program Your Thermostat
With a programmable thermostat, you can program your furnace to heat the home to a higher temperature (about 68°F-70°F) when you are home and awake, then set it lower when you are at work or asleep (about 65°F). Most furnace maintenance contractors in Hinsdale, Illinois recommend this schedule to help keep your house warm during the day and save energy costs.
Hire a Professional for any Mechanical Maintenance
During the colder months of the year, furnaces work harder than they would during the warmer months, so regular maintenance is key. If you are unsure how to take care of your furnace, you should consider hiring a furnace maintenance contractor in Hinsdale, Illinois. They will be able to inspect the entire system to ensure everything is working as it should, and they will be able to fix any problem that arises.
They will also provide you with any other repair work your furnace might need to ensure it is running optimally. If you have a mechanical issue, like loose ducts and dirty blower wheels, having a professional on hand can make all the difference. In fact, having regular maintenance done during these colder months of winter can extend your furnace's life by 5 to 10 years.
Final Thoughts
Furnaces are essential during the winter months, keeping residents warm and comfortable. Getting your furnace ready before winter hits with the tips mentioned above can help keep it running smoothly throughout the season — not to mention, it can save you time and money on repairs later down the line.
Looking for the Best Furnace Maintenance Contractor in Hinsdale, Illinois?
Are you ready to have your heating system tuned up before the colder weather arrives? If so, and if you're looking for the best furnace maintenance contractor in Hinsdale, Illinois, look no further than the team at Hearthstone Heating & Air Conditioning. Contact us today at (630) 435-9800 to schedule an appointment.