If you are a homeowner in Willowbrook, you know how important it is to keep your home warm during the cold winter months. It is also important to ensure your furnace runs efficiently and safely.
Scheduling annual furnace maintenance is an essential part of maintaining your furnace and keeping it in top shape. Below, this furnace maintenance contractor in Willowbrook, Illinois is going to discuss the benefits of having your furnace serviced annually.
Improve Efficiency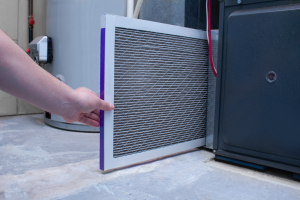 Maintaining your furnace on an annual basis is vital for the efficiency of your unit. Without regular maintenance, your furnace can quickly become inefficient and require more energy to operate. This not only leads to higher energy bills but also puts a strain on your unit, leading to more frequent breakdowns.
By scheduling annual maintenance with a certified furnace maintenance contractor in Willowbrook, Illinois, you can ensure that your furnace runs at its peak efficiency. An experienced contractor can identify and repair worn parts or components that can impede the efficiency of the system.
Reduce Repair Costs
Having regular furnace maintenance can save you money by reducing the need for costly repairs. Your furnace maintenance contractor in Willowbrook, Illinois will check your furnace for any signs of potential problems and make the necessary repairs before they become expensive issues. This can include checking the pressure of the blower fan, cleaning the burner assembly, and other preventive measures that can help keep your furnace running smoothly.
The technician will also inspect and adjust all parts of the furnace to ensure it is working properly and safely. By catching any potential problems early on, you can avoid more costly repair costs down the road.
Prolong the Life of Your Furnace
Furnaces are expensive investments, so it is important to do what you can to keep them working as efficiently as possible for as long as possible. Annual maintenance on your furnace is one of the best ways to ensure it has a longer lifespan.
During a furnace tune-up, your HVAC technician will inspect and clean all the parts of your furnace and ensure everything is in proper working order. This includes checking the wiring, motor, blower, filter, and pilot light. They may also lubricate moving parts or perform other maintenance tasks as needed.
Prevent Carbon Monoxide Leaks
Carbon monoxide is a colorless, odorless, and tasteless gas that can be fatal when it builds up in a home. Furnaces are one of the primary sources of carbon monoxide leaks, so it is vital to service your furnace regularly. Scheduling an annual maintenance appointment with a professional HVAC technician can help prevent carbon monoxide from building up in your home.
When you work with a furnace maintenance contractor in Willowbrook, Illinois, the technician will inspect the flue vent and the furnace's heat exchanger for signs of wear or corrosion. They will also check for cracked heat exchangers, which could signal carbon monoxide leaks. If the technician finds any signs of damage, they will replace or repair the parts as necessary.
Additionally, the technician will check the fuel-burning system and other components to ensure they are functioning properly and safely. This includes making sure there are no blockages in the flue vent that could lead to a carbon monoxide buildup. The technician will also inspect the thermostat and ensure it is correctly calibrated to ensure that the furnace is not working too hard and producing more carbon monoxide than necessary.
Looking for a Furnace Maintenance Contractor in Willowbrook, Illinois?
Are you ready to have your heating system properly serviced? If so, and if you're looking for the most trusted furnace maintenance contractor in Willowbrook, Illinois, look no further than the team at Hearthstone Heating & Air Conditioning. Contact us today at (630) 435-9800 to schedule a tune-up.