As the temperature in Willowbrook begins to drop, your furnace is going to be working hard to keep you warm throughout the winter. Similar to all household appliances, your furnace also has a lifespan and does not last forever. Therefore, it is important to keep an eye out for any warning signs that indicate it needs to be replaced.
Here is a checklist of warning signs that suggest you need a new furnace for your Willowbrook home:
1. Your Furnace Has Crossed the 15-year Mark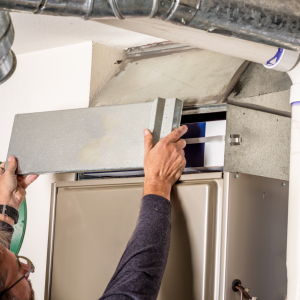 A furnace built with modern-day materials and technology has the ability to last close to 20 years. However, if you are currently already living with a unit that is over 15 years old, it might be a good time to begin shopping for a new furnace. It is also wise to call a qualified technician to thoroughly inspect the furnace and tell you how long it is expected to last with continued maintenance.
2. Increase in Energy and Utility Bills
As the furnace gets older, it works harder to produce the same amount of heat, thereby drawing more power. This is an indication of the furnace losing its efficiency, resulting in higher energy bills. Additionally, you may also notice that your furnace is incurring higher repair costs over the last couple of years. If this is the case, it's best to replace the furnace, as you'll save money on energy bills and repairs by purchasing a more efficient furnace unit.
3. Strange Noises
Furnaces tend to make a slight noise during operation. However, if the noise gets louder over time, you may want to consider replacing the furnace. Different types of noises could be heard based on the malfunction of different parts.
A rattling sound can indicate unsecured ductwork or an unbalanced furnace. Popping noises can result when parts inside the furnace heat and cool due to temperature changes. Humming sounds from the furnace motor indicate that it likely needs to be replaced soon. Lastly, if you hear screeching or squealing, it could be due to a deteriorating belt, loose bearing, or a pulley holding the belt.
4. Varying Room Temperatures
As the furnace gets older and more inefficient, it is often unable to heat all the rooms evenly. So, if you notice that some rooms are cooler than others, it is an indication of poor furnace performance. Cold spots can develop in your home if the furnace blower is malfunctioning, or if there is a problem with the heat exchanger. It could also be that the furnace is unable to draw enough power. In either case, it's best to have a licensed Willowbrook heating and air conditioning technician examine the unit to help you decide whether or not you need a new furnace unit.
5. The Burner Flame Is Yellow
A natural gas furnace should always have a blue pilot light. However, if you notice a yellow pilot light, it's an indication that the furnace is leaking carbon monoxide, which is a poisonous gas. Additionally, if you notice condensation, rust, or a rotten egg smell, it could indicate a serious issue that should be addressed immediately by an HVAC technician.
Have Your Furnace Repaired, Maintained or Installed by a Professional Willowbrook Heating and Air Conditioning Company!
Are you looking for a reputable heating and air conditioning company in Willowbrook? If so, Hearthstone Heating & Air Conditioning is here to help. We have been in business since 1996 and have served numerous homeowners throughout the Willowbrook area. If you need a regular tune-up or a problem fixed, we have the HVAC experts to help you. We are the most trusted name in DuPage County!
Contact us today to schedule an appointment.