Many homeowners assume that their HVAC unit is only responsible for cooling and heating the air inside their home. However, the operation of your air conditioner and furnace can have a significant impact on the quality of the air that you breathe. This is one of the reasons why it's so important to perform routine HVAC maintenance and cleanings.
Indoor air quality in Westmont can be improved in a number of ways. In this post, we're going to discuss some of the most important things to consider in order to maintain optimal indoor air quality in your Westmont home.
1. Clean Your Air Vents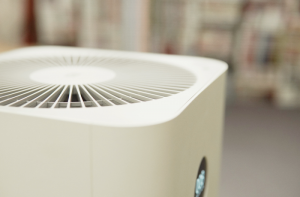 Clean air vents serve the dual purpose of improving the flow of air through your home or business space, as well as helping to increase the quality of air that is being circulated. For this reason, it is essential to keep the air vents clear of any obstructions — such as furniture, heavy curtains, or drapes — that may be blocking the vents. Although it sounds like a small change, you'd be surprised to see how much of a difference clean air vents can make to the overall air quality. Moreover, since the air can now freely reach more of the room, it will also help you save money on your electrical bill by making your HVAC system more efficient.
2. High-Quality Furnace Filters
Basic furnace filters are designed to trap large particles. If these large particles are not stopped by the filter, they can negatively impact the performance of the HVAC unit. However, basic filters are not designed to remove smaller particles that can be released into the room, causing problems for residents who are asthmatic or suffer from allergies. To remove smaller airborne particles, you'll want to invest in a higher quality air filter — one that comes with a higher MERV rating. It is best to consult with an HVAC technician that can help guide you to select the air filter that is best suited for your HVAC unit and the needs of the residents in the home.
3. Self-Charging Electrostatic Filters
Airborne pollutants that are abundant in homes and office spaces can be removed by installing an electrostatic air filter. An electrostatic air filter is installed in the main air return of the ducted air conditioning system. Using an electrostatic air filter helps to filter the air effectively without affecting the efficiency of the heating and cooling components.
4. Have the HVAC Unit Professionally Cleaned
Having the HVAC unit regularly cleaned by a professional, as well as performing seasonal air duct cleanings, is essential for good airflow and improved indoor air quality. By removing dust, dirt, and debris from inside the air handler and air ducts, many airborne illnesses (such as allergies and respiratory illnesses) can be avoided. Since prevention is better than cure, you should consider contacting your local HVAC company to have your ducts and air handler unit cleaned to prevent pollutants from spreading throughout the home. In doing so, you will immediately increase the quality of the air that's circulated throughout the space.
Are You Looking to Hire Indoor Air Quality Experts in Westmont?
Westmont Heating, Air Conditioning and Indoor Air Quality Company
Are you currently facing issues with your HVAC unit? Are you looking for an indoor air quality company in Westmont? If so, Hearthstone Heating & Air Conditioning is here to help.
Having been in business since 1996, we've worked with numerous customers throughout the Westmont area and beyond. Whether you want to have a brand-new unit installed, or you need your current system serviced, our experts would be happy to serve you.
Contact us today to schedule an appointment!