Just as your furnace kept you warm during the cold winter months, it's now time for your air conditioning unit to keep you cool in the summer heat.
If you're aware of any repairs or maintenance that your air conditioner may need, this is the time to have it taken care of. Even though there is no substitute for calling a professional air conditioning technician, there are still some things that you can do to prepare your unit for spring.
In this post, we'll discuss some of the steps that you can take to prepare your air conditioning unit for spring in Naperville:
1. Clean the Outdoor Unit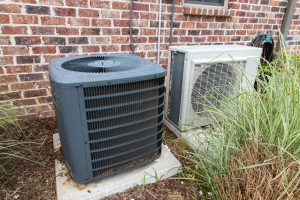 During the colder winter months, the outdoor unit of the HVAC system (the condenser) is mostly left unattended. Thus, the unit often gets covered with branches, leaves, and other debris. This dirt and leaf debris can often surround the unit, and it eventually finds its way into the underlying coils. If not dealt with promptly, it can damage the coils and lead to costly repairs. Also, this debris buildup forces your unit to work harder, consuming more energy. Therefore, it's important that you regularly clear out any debris, then vacuum the fins and coils to remove smaller dirt particles.
2. Change Air Filters
Changing the air filter is recommended every few months, or even more frequently if the air has a higher concentration of pollen, dust, and allergens. A worn-out air filter will allow these particles to enter into your home, which can affect the health of the residents in the house. It is especially important to change the air filters during the spring, which will improve air quality and help the unit to run efficiently.
3. Schedule Spring Maintenance
One of the primary concerns of a homeowner is that the HVAC performs well at the peak of summer. In order to ensure that things run smoothly, you may want to schedule a preventive maintenance appointment to have the HVAC unit inspected. A trained HVAC professional can identify any warning signs that may indicate future trouble. If there is any indication of a refrigerant leak or any other issues, they can be attended to before the problem gets worse.
4. Clean Air Ducts
As a rule of thumb, it is recommended that air ducts are cleaned by a professional at least once a year. A HVAC professional can inspect your system and inform you whether or not your air ducts need to be cleaned. Along with duct cleaning, it is also important to take steps to seal your ducts. Cool air can escape through gaps and cracks from the ducts, causing a loss of energy. Having your ducts sealed can increase efficiency and reduce energy bills.
5. Give the Unit a Test Run
Since the AC unit has not been used at all during the winter months, you may want to give it a trial test run to see how it operates. Once you have cleaned the unit, run it for about a half-hour to an hour and observe how it functions. Does anything sound unfamiliar, or do you notice any unusual smell? A trial run gives you the opportunity to catch any malfunctions before they turn into bigger problems.
Take Advantage of Your Local Naperville Heating and Air Conditioning Contractor
Are you looking to repair your heater, clean the air ducts, install an air conditioner, or improve air quality in your Naperville home? Looking for a professional heating and air conditioning company to service and maintain your unit? If so, you've come to the right place.
Hearthstone Heating & Air Conditioning is here to help. Serving the Naperville area since 1996, we have highly trained heating and air conditioning professionals that are ready to install and maintain your unit.
Contact us today to discuss your needs!