Your Glen Ellyn home's HVAC system will need to be replaced at some point. This typically occurs after about 10 to 15 years of use.
Are you thinking about replacing your home's HVAC system? If so, there are a few things you'll want to consider ahead of time. This HVAC replacement company in Glen Ellyn, Illinois is going to discuss some of the main things you should consider before installing a new system.
Replacing both your heater and air conditioner simultaneously.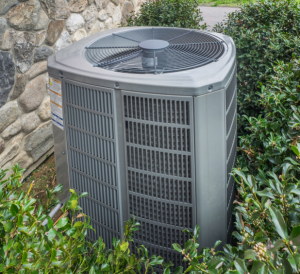 If your heater has reached the end of its life, but your air conditioner is still going strong, the big question may be whether to replace one and not the other or to replace both at the same time. You should consider the following when faced with the dilemma of one vs. the other:
Is "the other" system about to reach the point of retirement as well? If so, your HVAC replacement company in Glen Ellyn, Illinois will most likely recommend replacing both at the same time.
Have your energy bills shot up? If there has not been a significant change in weather patterns from one year to the next, your energy bills should stay relatively consistent when compared month to month and year to year. If they have not, either your heater or your air conditioner is not doing its job right.
Do you have frequent HVAC repairs? Repairs can add up and can put a serious dent in your pocketbook. You should ask yourself: is it more cost-effective to perform constant repairs, or should you have your HVAC replacement company in Glen Ellyn, Illinois install a new system?
Do you hear unusual noises coming out of your HVAC system? This is a clear sign that something is wrong with your system — a Glen Ellyn HVAC technician can identify the problem and recommend solutions based on your needs and budget.
Set a budget.
When deciding on a budget for your HVAC replacement, you should consider both the initial purchase price and long-term efficiencies. Your Glen Ellyn HVAC replacement company can help determine the most cost-effective system for your needs by balancing upfront expenses with lower operating costs. You can also ask about discounts, rebates, and tax credits.
​​How much time do you have before you need to replace your HVAC system?
When your heater calls it quits in the thick of winter in Illinois, it is not the same as when your air conditioner goes out in early May. The most important thing, regardless of time, is to find the right heating or air conditioning system for your needs. Consider your wants, immediate needs, and purchasing power. If you have the luxury of time, a minimum of three weeks will allow you to find the right HVAC system, as well as the right HVAC replacement company in Glen Ellyn, Illinois.
How big is the space?
HVAC systems are rated based on their cooling capacity (tons) and heating capacity (BTUs). There is no "one-size-fits–all" approach here — it is not always a good idea to simply duplicate the size and capacity of your current unit when buying a new one. If you have recently added a new room to your Glen Ellyn home or refinished an area that requires heating and cooling, your needs have changed. The size of the space that needs to be heated and cooled is critical to your comfort and satisfaction.
Looking for an HVAC Replacement Company in Glen Ellyn, Illinois?
Have you determined that it's time to replace your HVAC system? If so, and if you're looking for the top-rated HVAC replacement company in Glen Ellyn, Illinois, Hearthstone Heating & Air Conditioning is the company to call. Regardless of the size of your home, our technicians can help you find a new system that's perfect for your space. Contact us today at (630) 435-9800 to request a free estimate.