The HVAC system is an essential part of any home in the Midwest, as it keeps your living space warm throughout the cold season and cool during the warm season. It can be frustrating when different parts of your house are at different temperatures, which is often caused by issues with the HVAC system.
Are you wondering why there are inconsistent temperatures throughout your home? If so, you've come to the right place. This heating and air repair company in Hinsdale, Illinois is going to discuss everything you'll need to know below.
What might be causing the heat inconsistencies in my house?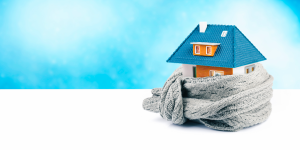 Knowing the problem areas of your house can help your Hinsdale HVAC technician give the proper recommendations.
Hot air. Remember that hot air rises. So, when your heating system is located on the first floor of your house, the flow of the cold and hot air keeps the lower level comfortable. In the higher level(s), the hot air is not replaced with cold air as quickly causing warmer temps.
Hot roof. When you don't have a well-insulated attic or ceiling on the top floor, then heat will easily travel from your roof to the top floor of your home. A weak cooling system cannot easily solve this as cold air does not rise. So, your air conditioning would have to work twice as hard to drive away the hot air coming from the roof.
Leaks in the ductwork. Cold air travels through your home through the ducts. Any damage or cracks with the vents will cause leakage that can slow down the cooling process in your home. Also, your cooling system will have to work extra hard to drive out the hot air from that level when your ducts don't reach the second floor or there are only a few ducts that distribute cold air.
How can you fix the temperature issue in your home?
Improve the ductwork to reach the second floor. When you first buy a house or build a home during the cold season, you may not notice heat issues until summer in Hinsdale, Illinois comes.
It is not an unsolvable problem, as there are services available that can help you improve the ductwork and ventilation in your home. A reputable Hinsdale HVAC company may suggest adding additional vents or closing first-floor register vents to create pressure and push more cold air to the second floor.
Change your air filters. Many homeowners immediately conclude that a highly technical problem is causing the heating issues. It may be as simple as your filters need cleaning or replacing.
Regularly cleaning and maintaining your air filters is important to prolong the life of your system. For some homeowners this can be difficult to do on their own, which is why they choose to hire a reputable heating and air conditioning repair company in Hinsdale, Illinois.
Install good insulation on your roof. When the problem is bad insulation, you should install insulators in your ceiling. It will help keep the heat out and can also help regulate the temperature in your home.
Looking for the Most Trusted Heating & Air Conditioning Repair Company in Hinsdale, Illinois?
HVAC systems are supposed to make your life more comfortable, but they can also be bothersome when they are not performing as they should. Are you currently dealing with any inconsistencies with your HVAC system? Looking to have your system inspected by the most trusted heating and air repair company in Hinsdale, Illinois? If so, look no further than Hearthstone Heating & Air Conditioning. Contact us today at (630) 517-5460 to request a free quote.