Regular heating and air conditioning maintenance is important to ensure that your unit is working efficiently and smoothly. As a best practice, it is recommended that your heating and cooling system be cleaned by a professional at least twice a year. Fall is the perfect time to perform simple HVAC maintenance before the winter months set in.
In this post, we'll discuss five heating and air conditioning maintenance tasks that you should perform at the onset of fall:
1. Clean or Replace Air Filters
\Air filters accumulate a lot of dust and debris during the summer months. This is why it's important to check your HVAC vents for any debris or dust accumulation. If the accumulation is minor, the filters can be replaced, and the vents can be cleaned. Although this may sound like a simple task, even a small buildup can result in a huge loss of efficiency, resulting in higher utility costs.
2. Clean the Outdoor Unit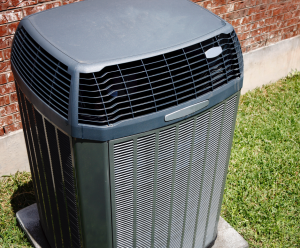 The falling leaves of autumn can be harmful to the outdoor component of your HVAC system. The leaves can get stuck in your condenser, which could be a potential fire hazard. Additionally, the unit will also accumulate pollen, dirt, dust, and twigs. Keeping the outdoor unit free of debris will save you money on repair and maintenance costs in the long run.
3. Check and Program the Thermostat
Testing your thermostat is important to ensure that your HVAC unit is not overloaded, and that it's not drawing excess energy. One way to check the thermostat is to verify that the HVAC unit kicks on and shuts off when the thermostat is reaches a desired temperature.
For a programmable thermostat, fall is a good time to reset and reprogram the thermostat. Since the home will be transitioning from cooling to heating, it is important to ensure that it's set properly. This will, in turn, result in appropriate shut off temperatures for the times you aren't at home, which helps you save money and energy.
4. Prevent Clogging of Pipes and Drains
Any type of clogging—whether in the coolant pipes of the refrigerant or in the ducts that carry treated air—strains the unit to work harder. This creates additional load on the HVAC unit, thereby drawing more energy.
Similarly, a clog in the condensate drain line can have adverse effects on the system. If you have access to the condensate drain, you can pour a mixture of water and bleach through the line to prevent clogs from forming. If you are sure of the blockage, it's best to contact a professional to schedule a service appointment. Regular maintenance is best to prevent the drains from clogging in the first place.
5. Schedule Maintenance
Fall is a good time to get your HVAC unit ready for the cold winter months. An HVAC professional can conduct a thorough inspection of your HVAC unit and highlight issues that he or she feels need to be addressed. Moreover, a professional tune-up will also make sure that your unit is clean and running efficiently.
Scheduled maintenance will take care of thermostat calibration, system inspection and cleaning, airflow testing, voltage measurement, and checking electrical connections.
Looking to Hire a Heating and Air Conditioning Company in Lisle?
Are you currently looking for a heating and air conditioning service company? Are you looking for a heating and air conditioning service company in Lisle, Illinois? If so, Hearthstone Heating & Air Conditioning is the company to call.
We have been in business since 1996 and have served numerous customers throughout the Lisle area. Whether you want a new furnace or complete HVAC unit installed, or your current equipment serviced, we have the professional experience to help you.
Contact us today to schedule an appointment!