It can be frustrating when your HVAC system isn't performing like it should. Because you use it year-round, it's important to provide regular maintenance to keep it running smoothly. Even if you feel like there's nothing wrong with your HVAC system, routine tune-ups are still important, as they can help you identify small issues before they become bigger problems.
Are you interested in learning more about the benefits of having your HVAC system maintained by a professional? If so, you've come to the right place. This heating and cooling company in Glendale Heights, Illinois is going to discuss the ways in which you can benefit from regular HVAC maintenance.
Avoid Unwanted Incidents in the Middle of the Cold Months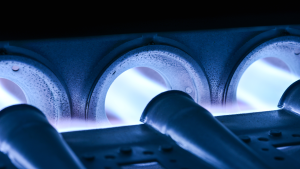 As a homeowner in Glendale Heights, Illinois you shouldn't wait until something goes wrong with your HVAC system to have it checked. Not only do maintenance checks prevent unwanted incidents from occurring, but they can help in detecting any problem with your heating system. The technician will be able to recommend any repairs that the system needs prior to use.
Saves Money
Proper maintenance and regular cleaning of your heating system can save you a lot of money. When every part of the HVAC system is well-oiled, it will run smoothly and perform its job well. When your HVAC system runs more efficiently, it will require less energy. Plus, by having your system regularly inspected by a heating and cooling company in Glendale Heights, Illinois, you can avoid costly repairs and replacements in the future.
Enjoy Cleaner Air
When the air begins to grow colder, your heating system is going to be used. Your system might spread substances like dust and allergens when in use which can cause allergies and respiratory issues.
The presence of dirty air also leads to microorganisms such as dust mites, and the formation of mold. So, it is important to regularly change your filter and have the system checked in Glendale Heights, Illinois, to prevent these types of occurrences.
Maintenance Keeps Your Home Safe
HVAC systems are composed of different mechanical and electronic parts, so it's no question that they could potentially pose hazards to your home. However, with regular checkups and maintenance, you can prevent any danger that can come from your HVAC system.
Another issue about unmaintained heating systems is that they can potentially be sources of carbon monoxide, a type of gas that can be deadly when inhaled in large quantities. In addition, carbon monoxide can leak from a cracked heat exchanger, which is just one reason why HVAC maintenance is so important.
Eco-Friendly Home
When your heating system is well-maintained, it will require less fuel or energy, which is good for the environment. It decreases your use of carbon footprint that helps maintain the environment in Glendale Heights, Illinois.
You can ask your heating system contractor about using an adjustable thermostat or switching from oil heat to natural gas to avoid contributing more to the harmful use of fuel on the environment.
Ready to Have Your HVAC System Maintained? Partner with the Premier Heating and Cooling Company in Glendale Heights, Illinois
Having your HVAC system maintained will not only save you time and money in the future, but it can also benefit your home in several ways. Are you ready to have your HVAC system maintained by a professional? If so, and if you're looking for the premier heating and cooling company in Glendale Heights, Illinois, look no further than Hearthstone Heating & Air Conditioning. Contact us today at (630) 517-5460 to schedule an appointment.