Bringing in a new contractor to work on your heating and air conditioning unit is no minor task. It not only takes trust that the contractor will do the job right, but you'll want to look for qualities such as dependability, responsiveness, transparency, and open communication from your contractor.
In this post, we're going to look at five things that an heating and air conditioning contractor should have to ensure that they can get the job done right for your Willowbrook home.
1. Experience and License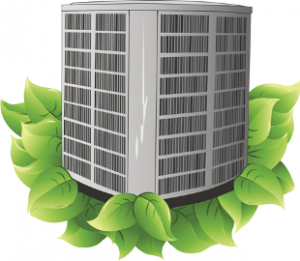 The heating and air conditioning unit is probably one of the most expensive pieces of equipment in your home. Therefore, it's important to ensure that the contractor you hire to work on your unit is not only dependable, but that he or she has the technical know-how to get the job done effectively.
First, you'll want to make sure that the technician has adequate experience when it comes to installing and servicing heating and air conditioning systems. Then, check to make sure they carry a valid HVAC license. Additionally, they should also hold a minimum level of insurance so that you, as a homeowner, are protected in case of injury or accidental damage.
2. Site Evaluation
An HVAC contractor should be willing to offer more than just a quote over the telephone. Instead, the contractor should perform a thorough home evaluation to determine the best solution for your home. Several factors need to be taken into consideration, such as the number of windows, the R-value of the insulation, and square footage of the home. Moreover, an experienced contractor will also examine the duct system for leaks, loose segments, and insulation. After the evaluation is conducted, the prospected contractor will generally give you a written estimate that will allow you to compare costs, energy efficiency, and warranties among several proposals.
3. Referrals and References
It is important to check and see what past customers have said about the heating and air conditioning contractor. Don't be shy to ask a potential shortlisted contractor for referrals and references. You can always call the references and ask if the company performed the task efficiently and effectively. Also, ask if the contractor tested the system after the installation or repair, and if all questions and queries were answered to the homeowner's satisfaction. Additionally, you can also check with the Better Business Bureau to see if there are any complaints registered against the HVAC company.
4. Monetary Factor
In general, you should be cautious of a contractor that offers the highest bid, as well as one that offers the lowest bid. In some cases, a higher bidder will ensure better quality and faster delivery of the committed work. However, it is best to perform your due diligence before you commit to a high bidder. On the other hand, a lower bidder may cut corners, might not have the required manpower, and may not be effective in getting the job done right and on time.
5. Contract
Starting from the initial inquiry, make sure to keep all correspondence in writing. It is sometimes helpful to have an email conversation rather than a telephone call. Before signing a contract, make sure that it contains the following information:
Details about the work start and completion dates
Breakdown of HVAC equipment and labor costs
Payment due dates
Have Your Heating and Air Conditioning Servicing and Repairs Done by a Professional Company in Willowbrook!
Are you looking for an HVAC service company in Willowbrook, Illinois? If so, Hearthstone Heating & Air Conditioning is the company to call.
We have been in business since 1996, and have served numerous customers throughout the Willowbrook neighborhood. Whether you simply need a regular tune-up, or a major problem fixed, we have the HVAC experts that can get the job done right.
Contact us today to request a free quote!