As the temperature fluctuates this time of year, it's important to make sure your HVAC system is ready for the spring. To have high-quality indoor air and adequate comfort, it's recommended that you have your HVAC system serviced every spring. Timely maintenance will guarantee that your unit operates effectively and efficiently, saving you money on energy bills and preventing the need for emergency repairs.
In this post, we're going to run through a checklist that will help you make sure your HVAC system is working optimally in your Willowbrook home.
Replace the Air Filters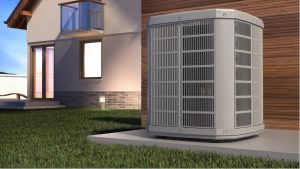 HVAC filters need to be replaced regularly — roughly every two months or so. With use, the air filters attract dirt and debris that can clog up the filters and reduce airflow. When you have dirty air filters, the HVAC unit is forced to work harder to maintain the same comfortable temperature in your house. This decreases the unit's efficiency, increasing energy bills as a result. If you are not sure how to replace the filters, you can always ask your heating and cooling technician to show you how during a maintenance appointment.
Clean the Outdoor Unit
During the winter months, dirt, dust, and grime often accumulate around the HVAC unit. At the beginning of spring, it's a good idea to clean the area around the outdoor unit. Clear out any twigs and dried leaves, and check to see if there are any nests made by birds or small animals. However, any cleaning inside the unit should be left to the professionals.
Install a Smart Thermostat
If you don't already have a smart thermostat installed, you should look into it. A programmable thermostat can save you roughly 10% on your heating and cooling bill. A smart thermostat will automatically adjust the indoor temperature based on the time of the day and the number of people in the house, ultimately saving you money.
Clean the House Thoroughly
When it's time for spring cleaning, don't forget about your HVAC system! Here are some of the important areas to clean in order to help your HVAC system run efficiently:
Clean dirty windows: Dirty windows can host a variety of mold, allergens, and dust that can reduce indoor air quality
Dust and wash the blades of the ceiling fans
Clean the ceiling vents and floor registers — they can accumulate pet hair and other debris
Clean the air ducts and exhaust hoods that run through the basement or attic
Schedule a Time for Willowbrook Air Conditioner Maintenance
Spring is the ideal time to schedule routine maintenance for your HVAC system. A heating and cooling technician will check your unit and perform the following steps:
Check the refrigerant levels
Lubricate the moving parts
Replace the belts (if necessary)
Check the thermostat settings
Adjust the belt tension
Inspect the system controls
Check the oil or gas connections, gas pressure, burner combustion, and heat exchanger
Check the motor and compressor performance
Test the Unit
After performing the steps above, it's time for a test run. Switch on your air conditioner to ensure that every part of your house is effectively being cooled. If everything is running smoothly, your unit should be ready for the warmer weather ahead.
Looking for a Heating and Air Conditioning Company in Willowbrook, Illinois?
Are you looking to repair your HVAC system, clean the air ducts, install a new unit, or improve the air quality in your Willowbrook home? Or are you searching for a reputable HVAC company to do that for you?
If so, look no further than Hearthstone Heating & Air Conditioning. We've been serving home and business owners throughout the Willowbrook area since 1996, and we'd be more than happy to work with you as well. Contact us today to schedule an appointment!