If you've recently bought a new home, then first of all, congratulations! You have reached a major milestone in your life.
As you settle in, you'll realize that buying a home comes with a lot of responsibilities — especially when it comes to home maintenance. One of the most important things to maintain in any house is the HVAC unit.
In this post, we've listed some of the most common mistakes that new Oak Brook homeowners are likely to make when it comes to HVAC maintenance. Here are some things you should avoid:
Fixing Things on Your Own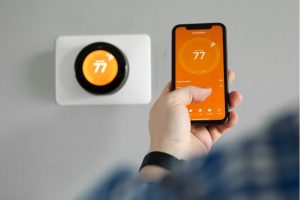 Some homeowners are more mechanically inclined and hands-on than others. Today, there are plenty of videos online that offer step-by-step instructions on how to repair a leak or make an electrical fix. However, when it comes to your HVAC unit, it is strongly recommended that you consult a professional. The combination of gas, electricity, and liquid makes the working of an HVAC system very complicated. If you make a mistake, a routine fix could turn into a much more costly repair.
Forgetting to Change the HVAC Filter
Changing the HVAC filter is a simple but very important task that should be done routinely. Based on the type of filter your HVAC unit requires, you'll either need to change it or clean it every few months. A clean filter places less strain on the unit, allowing your HVAC unit to run more efficiently. A dirty filter forces the unit to run harder in order to circulate air, which places more strain on the system and increases your electricity costs. You may want to set a recurring reminder on your calendar to help you remember to replace the filter.
Having an Old Thermostat, or Incorrectly Installing a New One
If your home was built recently, it might have a smart thermostat. However, if it is a couple of years old, your thermostat might not be an efficient one. Replacing your older thermostat with an energy-saving model will save you money on your monthly utility bills. Also, it's important to hire a qualified heating and cooling technician to install the thermostat. It generally needs to be placed on an interior wall, in a central area that's unobstructed by furniture and at a proper height.
Skipping Annual HVAC Maintenance
A common myth among new homeowners is that an annual maintenance plan is a waste of money. This is far from the truth, and it's one of the biggest mistakes a homeowner can make. A regular maintenance plan is the best way to identify smaller issues before they turn into bigger problems. Additionally, maintenance plans also take care of the necessary cleaning that is recommended for the unit, including changing the filters.
Allowing Things to Crowd Around the Unit
Many homeowners don't want their HVAC unit to be seen, and they try to accomplish this by hiding them with large plants or pieces of furniture. However, if there's not enough free space around the unit to allow for proper air flow, it can cause the system to overload.
Not Calling a Professional Soon Enough
There is no time for procrastination when it comes to your HVAC unit. It's not safe to assume that an unusual noise or a fluctuation in temperature might simply go away on its own. Resolving the issue before it becomes a major problem can save you a lot of trouble and money.
Take Advantage of Your Local Oak Brook Heating and Cooling Company
Are you looking to service your heating and cooling system to improve air quality in your Oak Brook home? If so, Hearthstone Heating & Air Conditioning can help. We have a team of skilled service technicians that have been serving the Oak Brook area since 1996.
Contact us today to schedule an appointment and discuss your needs!