Elmhurst heating and air conditioning companies provide a wide range of HVAC services that range from installation, inspection, and repair, to providing regular services for both residential as well as commercial property owners.
Utilizing these services can prove beneficial in not only improving the functioning of the heating and air conditioning equipment, but also in reducing utility costs.
Here are some of the services that a heating and air conditioning repair and installation company in Elmhurst offers:
Air Conditioner Cleaning and Maintenance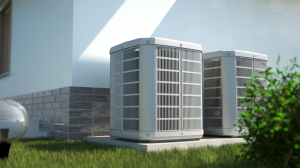 The primary function of the air conditioner is to provide cool air to the room. If it is failing to do so, there could be a single problem, or a couple of problems together that might need to be addressed by a professional. The problem could range from a malfunctioning thermostat, to a condenser issue coupled with a refrigerant leak, or blocked air ducts and vents. If you notice that your air conditioner is not functioning at its optimal levels, a professional HVAC company can provide an inspection to immediately diagnose and rectify the issue.
Cleaning and Repair
In most cases, when a new HVAC system is installed, it performs excellently and there are no problems with it. Even in this case, the HVAC company, as part of the agreement, will still come and do their annual or bi-annual inspection and cleaning as part of their routine maintenance. Most HVAC companies now use high-tech equipment to remove and clean any dirt or debris that could have settled in the unit. Additionally, a reliable HVAC contractor will have all the necessary equipment to perform a thorough inspection and cleaning. All of this is part of the routine maintenance that goes along with most HVAC installations. Cleaning is a vital part to ensure that all the components within the HVAC unit, both rotating as well as stationary, are treated with care. This way, they are more likely to serve their entire lifetime guaranteed by the manufacturer.
Air Conditioning and Furnace Replacements and Installations in Elmhurst
Heating and air conditioning replacements are sometimes necessary when your unit has become outdated. This means that, if either your furnace or your air conditioner has reached the 15-year mark, the HVAC company will likely suggest replacement options. The choice of system to install is completely yours. However, this being a long-term investment that offers tax credits and will last for more than another decade, it is advised that you make a well-informed decision. A high-quality brand that suits your requirements and is energy efficient should be the basis for your decision.
Selecting a high-efficiency unit will help you save money on utility bills in the long run. If you are unsure, consult with the HVAC contractors and professionals so that they can recommend the most cost effective as well as energy efficient equipment for your property.
You could either opt for a brand-new or a second-hand unit, but as for the installation of the HVAC unit, it is vital that you hire only certified and experienced professionals to perform the installation.
Energy Audit
Energy audits are vital in a home or building to check if the equipment is working cost-effectively and to its optimal efficiency. Professional HVAC companies evaluate things like heat gain, adequate ventilation, energy efficiency, high-temperature loss, and proper ventilation to determine if the unit is effectively heating and cooling your property.
Contact your Local Elmhurst Heating and Air Conditioning Company
Are you looking to service your furnace, boiler, heater or air conditioner to improve the air quality in your Elmhurst home? If so, Hearthstone Heating & Air Conditioning is here to help. With a professional team, we have been serving the Elmhurst area since 1996.
Contact us now to set up an appointment and discuss your needs!