With winter around the corner, as a Burr Ridge homeowner, you will soon find yourself asking the question: when is the best time to switch on my heating system?
The natural tendency is to wait as long as possible so that you can save money on your energy bills. However, depending on certain factors, it is sometimes best to switch on your heating system earlier in the fall.
In this post, we'll discuss some tips to keep in mind so that you can make a smooth shift from air conditioning to heating before the winter sets in.
Power Down the Air Conditioner (AC)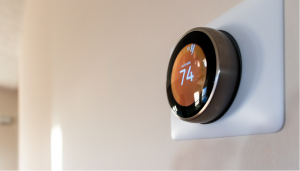 As the air begins to get cooler, it goes without saying that you will no longer need to run your air conditioner. Begin by turning off the power switch on the outdoor unit of your central air conditioner. Avoid covering the outdoor unit completely, as this could cause condensation, leading to corrosion of the metallic parts of the system. However, the top of the outdoor unit should be covered to prevent debris and leaves from entering the unit.
Perform a Test Run
Perform a test by turning the heating system on and letting it run for a couple of hours. This will get all the rotational parts moving, shake off all the dust from the stationary parts, and will help ensure that your system is in good working condition before you need to actually use it. You do not want to be surprised to find out that your heating system does not work properly on the first freezing day of winter!
Schedule Maintenance for the Heating System with a Burr Ridge Heating Contractor
Regular maintenance is vital for the optimal performance of your heating system, even if it appears to be in working order. It's important to tune up your system in order to avoid mid-season breakdowns. It's best to schedule preventive maintenance so that the Burr Ridge heating (HVAC) technician can detect any issues ahead of time.
Check the Thermostat
Although a programmable thermostat is recommended, it is effective only if it is working properly. The best way to check your thermostat is to flip your fan setting to 'Auto' and increase the thermostat temperature by 5-6 degrees above the current room temperature. If you feel warm air coming out through the vents within a few minutes, your thermostat is in good working condition.
Turning on Your Heating System
As we mentioned above, you should turn your heating system on before the cold completely sets in. When you check the weather forecast and notice a dip in temperature is coming, go ahead and turn the heating system on. Start at a reasonably low temperature, and then work your way up to a comfortable temperature. Every degree increase in temperature requires about a 15% increase in energy use, so it's best to keep it as low as you are comfortable with.
Improve Insulation
It's important that the insulation of the house is kept intact to prevent the outside air from seeping inside. Also, check the ductwork, windows, and attic to ensure that heat generated by the heating system is not escaping out of your home. With adequate insulation, your house will remain warmer, and you will also save money on your energy bills.
Have Your Heating System Serviced by a Burr Ridge Heating & Air Conditioning Company!
Are you looking for a heating service company in Burr Ridge, Illinois? If so, Hearthstone Heating & Air Conditioning is here to help.
We have been in business since 1996, and over the years, we've served numerous customers throughout the Burr Ridge area. Whether you need a regular tune-up, or a major problem fixed, our highly trained heating technicians will be glad to assist you. That is the primary reason why we are the most trusted name in DuPage County!
Contact us today to schedule an appointment.