If the heating system in your Hinsdale home begins to malfunction in the middle of winter, it can be a nightmare. While it's sometimes tempting to try to fix the issue yourself, or to hire an amateur handyman, it might do you more harm than good.
In this post, we're going to discuss the main reasons why you should have your furnace and heating system repaired by a qualified expert:
1. Complex Parts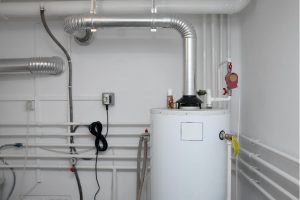 An HVAC system is a complex unit, and it's not something that can be fixed by simply changing the batteries. A heating system could malfunction for a number of reasons, and it can be difficult to diagnose why there's a drop in heat, loss of airflow, unresponsive thermostat, etc. If you hire a handyman, they might turn around and tell you they don't know what the issue is, or they might unknowingly make the matter worse. On the other hand, a Hinsdale heating and air conditioning expert who knows the ins and outs of the unit can diagnose the issue quickly and fix it properly.
2. Insurance
If you hire a professional, you can guarantee that the technician will be licensed, bonded, and insured. This will protect you from being held liable for any injuries or damage that may occur when a handyman is working on your heating system.
3. Mistakes Could Lead to More Serious Problems
If your air conditioner is poorly maintained, or incorrectly repaired, it could lead to more serious problems. Depending on the type of heating system you have, the unit could contain a gas called Freon, which can cut off the supply of oxygen to your lungs if deeply inhaled. In other words, an undetected leak can be highly detrimental to the health of the residents of the house. Similarly, if there is an increase in carbon monoxide levels in your home, that can also result in death. It is essential that you select an experienced and licensed professional to repair your heating system.
3. The Time It Takes to Fix the Issue
A licensed technician could repair a heating system issue in just a few hours, whereas a handyman might take a lot more time to diagnose and fix an issue. An incorrect diagnosis, or a failure to fix the issue could leave you with an uncomfortable home. Therefore, it is best to call a licensed professional who can ensure that the unit is fixed quickly and correctly.
4. The Warranty Could be Voided
In some cases, certain heating system repairs and replacements might still be under warranty. Therefore, it is best to consult with a professional and check your owner's manual and receipt before having any work done on your heating system. If you decide to hire an unlicensed handyman, you run the risk of voiding the warranty completely.
5. The Right Tools
A professional HVAC technician will come to fix the issue with a fully stocked van of high-end tools that are necessary to get the work done. If you hire a local handyman, he or she will likely be using basic tools that are purchased from a hardware store, which may be inadequate for fixing complex parts.
Are You Looking to hire a Heating and Air Conditioning Company in Hinsdale, Illinois?
Are you currently facing issues with your HVAC unit? Are you looking for a heating and air conditioning repair company in Hinsdale, Illinois? If so, Hearthstone Heating & Air Conditioning is here to help.
Having been in business since 1996, the team at Hearthstone has served countless homeowners throughout the Hinsdale area. If you would like to have a new heating system installed, or have your current system repaired, we're the company to call.
Contact us today to schedule an appointment!