Whether you are running a small business or a large corporation, you likely know the importance of having your workplace adequately heated throughout the winter. An uncomfortable work environment can drastically affect the productivity of your staff.
Therefore, it is vital to keep your heating system serviced and well maintained throughout the year. At times, however, due to the age of the equipment, wear and tear of parts, or due to a sudden malfunction, the heating system might not function as expected.
Also, the larger the heating system, the more difficult it may be to pin down an upcoming system problem.
In this post, we'll discuss the signs that indicate your Darien commercial heating system needs repair:
1. Disruptive Noises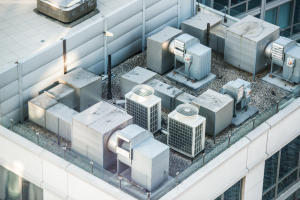 Disruptive noises—such as buzzing, humming, clanking, or clicking—indicate that the heater is demonstrating a serious malfunction within the system. These noises are a sure sign that your heating system needs to be repaired and possibly replaced. It's recommended that you call an expert immediately to avoid further escalation of the issue.
2. Increase in Heating Costs
If the winter is harsh, then you are likely going to expect a higher heating bill. But if your bill is on the rise even during a mild winter, it could indicate that something is wrong with the heater. An increase in the heating bill is an early sign that something is malfunctioning within the system. It could be due to some of the parts that have undergone wear and tear, and therefore, have resulted in a less efficient system.
3. Inefficient Heating
The major function of the heating system is to keep the business space warm and comfortable. However, if it fails in its primary duty, providing low or no heat output, the heating system requires repair. Alternatively, if you notice that some areas of your room or building are not being heated efficiently like the rest are, it could be due to a problem with your ductwork, burner, or fans. It's best to call an HVAC expert to repair the heating system as soon as possible.
4. Leaks
Boilers use water to heat your business space. This means that, even though water is part of the system, leaks are not normal and should be addressed as soon as they are noticed. Leaks aren't always readily visible, but if you hear a dripping noise, or if you see spots on your ceiling, it's important to have a professional HVAC technician examine the heater and the surrounding area to diagnose and fix the problem.
5. Short Cycles
Commercial heating systems generally tend to run frequently as the temperature drops. However, if the heater is running short cycles, it could indicate an undiagnosed issue. The system could be turning on and off due to overheating, as this activates the "shut-off" switch, which could result in frequent short cycles throughout the day.
6. Age
A heating system can last you anywhere between 15 to 20 years. As a general rule of thumb, it's best to service and repair your heating system before the winter season. But if it is beyond a decade old, you'll likely want to have it serviced more often. A qualified professional will be able to guide you if the system has reached a stage beyond repair, and if you're better off investing in a replacement.
Are You Looking to Hire a Residential or Commercial Heating and Air Conditioning Company in Darien?
Are you currently facing issues with your heating and air conditioning system? Are you looking for a heating and furnace repair company in Darien? Hearthstone Heating & Air Conditioning is the company to call.
We have been in business since 1996, and we've served numerous customers throughout the Darien area. Whether you want a new unit installed or your current equipment serviced and repaired, we have the professional experience to help you.
Contact us today to schedule an appointment!