Air conditioning is important to maintain indoor temperatures and to control humidity levels, which keeps your home comfortable throughout the summer months. If you've recently installed a new air conditioner in your Oak Brook home, there are some things that you should be aware of. Specifically, there are some common air conditioning mistakes that you'll want to avoid.
In this post, we're going to discuss some of the things you should avoid after installing a new air conditioner in Oak Brook, Illinois.
Putting Off AC Maintenance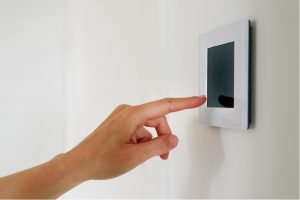 After installing a new air conditioner in Oak Brook, it is easy to set the thermostat and forget about the unit for a while. This is a big mistake, as not scheduling regular air conditioning maintenance can lead to costly breakdowns in the future. It's important to regularly clean the coils and change the air filters. The recommended time frame for these tasks is once every two months — however, it may need to be done even more frequently if your house is prone to excess dirt and dust. Also, perform an annual check on the insulation in your home and the seals around your windows.
Avoid Concealing the Unit
It's not uncommon for homeowners to surround their AC unit with unnecessary items, or place decorative items around it — this includes thick drapes, potted plates, furniture, etc. These items block the unit's airflow and hamper ventilation, which can take a toll on the efficiency of your air conditioner. Plus, it's also a potential fire hazard.
Avoid Using Power Washers
Some homeowners make the mistake of using a power washer to quickly clean the outdoor component of the system. However, this is not recommended, as it can damage the coils of the air conditioner. It's best to partner with a professional AC maintenance company in Oak Brook to carry out a thorough cleaning of the system.
Avoid Setting the Thermostat Very Low
When returning home on a hot summer evening, it can be very tempting to crank the thermostat down. However, this will only result in your air conditioner running inefficiently. Therefore, it's recommended that you set your thermostat to a normal temperature and give it time to work.
Avoid Turning Off the Unit During the Day
Many Oak Brook homeowners turn off the air conditioner completely when they leave their homes. However, we recommend setting the temperature a little bit higher instead of completely turning off the AC unit. This will reduce the time it takes to cool the house when you return home.
Avoid the Mistake of Not Using the Ceiling Fans
Even after your new air conditioner has been installed, you should continue using the ceiling fans. This will help to push the cold air downward to provide greater comfort throughout the home. On the contrary, it's recommended that you use the exhaust fans in the bathrooms and kitchen as little as possible during the summer months. These fans will push cool air outside of the home, which will lower the efficiency of your Oak Brook air conditioning system.
Are You Looking for a Heating and Air Conditioning Repair Company in Oak Brook, Illinois?
Are you currently facing any issues with your heating or air conditioning systems? Are you looking to install a new air conditioner in Oak Brook, Illinois? If so, Hearthstone Heating & Air Conditioning is the company to call.
We have been in the heating and cooling business since 1996, and during that time, we have worked with numerous homeowners throughout the Oak Brook area. Whether you're looking to install a new unit, or you want to have your current heating and air conditioning system repaired or maintained, our specialists have the skills and equipment to get the job done right.
Contact us today to schedule an appointment.