Looking to have a new air conditioner installed in your Willowbrook home? Not sure whether you should hire a trusted WIllowbrook  air conditioning installation company? When you hire a professional team of HVAC contractors, you can have the peace of mind that you'll have a smooth experience and a proper, successful air conditioner installation.
On the other hand, if you don't hire trained professionals, you risk an improper setup that may cause problems down the line. This could include breakdowns, inconsistent temperatures, and even potential violations of the city code.
When it gets hot in the summer and you need your air conditioner to keep you and your family comfortable, you will be glad you didn't cut corners on the installation.
Here are four things to consider in order to ensure that your new Willowbrook air conditioning installation goes properly, quickly, and adheres to professional installation standards:
1. The Day of the Install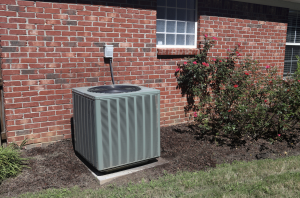 A right or wrong installation will affect how your air conditioner performs. A proper installation lays a solid foundation for the cooling system's future use. If the installation is not performed properly or is compromised in any way—for example, if the duct system is not sealed properly—then you are setting the air conditioner up for ineffective performance.
You'll want to make sure that your air conditioner is set up for success, and the best way to do that is to put it in the hands of a trustworthy HVAC professional.
2. Licensing and Insurance
When searching for an air conditioning contractor, it's wise to look for one that is both licensed and insured. Licensing guarantees that you'll have a trained professional complete the installation, rather than someone who may or may not have the full expertise to know what they are doing.
Once you know your contractor is licensed, it's also important to make sure they are insured. Liability insurance is recommended because, if a contractor damages your premises or is unable to complete the work up to standard, you will be covered.
3. Warranties
All air conditioning systems will come with warranties that are set in place to protect the homeowner who invested in the unit. A qualified HVAC contractor will be able to guide you on how these warranties work so they do not slip through the cracks and expire before you fully use your cooling system. In most cases, warranties cover at least one year, but it is best to clarify this with your HVAC company.
4. Subcontractors
Ideally, you'll want to work with an HVAC company who hires their own employees. Hiring a subcontractor does not necessarily mean sub-par service, but appointing a credible and trusted HVAC contracting company does guarantee first-rate service almost all the time. The contracting company has a reputation to maintain and will likely make sure their staff is background checked, well-trained, and has the expertise needed to complete the job successfully.
Like you, most people have invested a lot of money in their air conditioning unit. Therefore, it's important to make sure that it's installed properly the first time around so that it operates seamlessly and gives you the cooling comfort you deserve.
Have Your Air Conditioner Installed by a Professional Willowbrook Air Conditioning Company!
Are you looking for an air conditioner installation and repair company in Willowbrook? If so, Hearthstone Heating & Air Conditioning has the answers you're looking for.
We have been in business since 1996 and have served countless customers throughout the Woodridge area. If you need an air conditioner installation, tune-up or a repair, we are the experts you can count on. We are the most trusted name in DuPage County.
Contact us today to schedule an appointment!