Is your air conditioner working effectively and efficiently? If not, now is the ideal time to consider replacing it before the summer heat sets in. But, how do you know if your air conditioner is no longer fit to serve you?
In this post, we'll discuss five signs that indicate that your Hinsdale home needs a new air conditioner:
1. Does Not Provide Adequate Cooling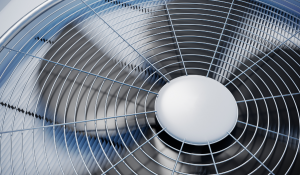 If your air conditioner is not cooling properly, and rather, blowing out air that is warmer than the temperature set on the thermostat, then it's time for a service call. However, if you have been experiencing problems for a while (even if after multiple service and repair calls), then it might be better to replace your AC unit altogether.
This often happens when the AC unit has been used for many years. Generally, AC units last 10-15 years, so if your unit has crossed that mark, it's probably time to consider replacing it.
2. Unusual Sounds
There are a lot of stationary and rotating parts in an AC system. If you notice unusual noises, it could be due to a loose bolt or an imbalanced moving part that can most likely be fixed during a regular AC maintenance session.
However, if you have started hearing louder noises, such as rattling, screeching, scraping, or other unusual noises, it could be time for air conditioner replacement.
3. Airflow is Not Satisfactory
In order to have the proper air quality in a room, the AC unit needs to push air through the ducts and vents at a set air pressure. If the airflow is not adequate, you will be left feeling uncomfortable in the room.
Improper airflow could be due to a combination of several factors, such as blocked/damaged vents, or a more serious issue with the unit's compressor. Blocked vents are easy to clean and service. However, if you are experiencing frequent and expensive compressor issues, you might be better off in the long run by installing a new unit.
4. High Energy Bills
If your current unit has a low energy rating — for example, if your air conditioner has a SEER (Seasonal Energy Efficiency Ratio) below 13 — upgrading to a new unit will help you save a lot on your energy bills.
Eventually, the savings you earn on your energy bill will be equivalent to the cost of replacing the AC unit.
5. Leakage or Excess Humidity
It is normal for an AC unit to have some amount of condensation. However, if you notice excessive amounts of pooling around your unit, it could be due to a refrigerant leak.
These chemicals are a health risk, and excessive water leakage can also damage household furniture and lead to mold growth.
6. Frequent Repairs
As a rule of thumb, your AC unit should undergo annual maintenance as part of an HVAC service agreement. Also, you should change your HVAC filters every 1 to 2 months and clean the unit as specified by the manufacturer.
In addition to this, if you find that you're repeatedly calling a technician to repair the unit, it might be a sign to throw in the towel. In the long run, replacing the unit will prove to be more cost-effective.
Are you looking to hire an air conditioning repair company in Hinsdale?
Are you currently facing issues with your AC unit? Are you looking for a HVAC service company in Hinsdale? If so, then Hearthstone Heating & Air Conditioning is the company to call.
We have served numerous customers throughout the Hinsdale neighborhood since opening for business in 1996. If you want to have a new unit installed or your current equipment serviced, we have the professional experience to help you.
Contact us today to schedule an appointment!