If you are having issues with your air conditioning, replacing it may be the best course of action. But before you have a new AC system installed, there are some things you should know ahead of time. This AC replacement contractor in Glen Ellyn, Illinois is going to review the top five things you should know about replacing your system.
How long does an AC last?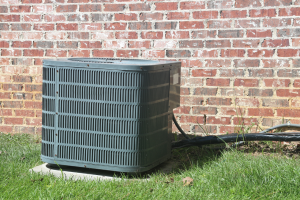 The average lifespan of an air conditioner ranges between 15 and 20 years. But how long your AC lasts depends on several factors, including the quality of the unit, annual maintenance, and the climate you live in.
If you live in a hot, humid climate, your AC will have to work harder and won't last as long as it would in a more moderate climate. The same goes for units that are constantly running — they don't last as long as those that only run when needed.
In general, it may be time to start thinking about replacement if your unit is more than a decade old.
The signs for AC replacement
As the weather gets warmer, you will want to make sure your air conditioner is in good working order. Here are a few common signs that it may be time to contact an AC replacement contractor in Glen Ellyn, Illinois:
Your energy bills have been rising steadily, even though you have not been using the AC any more or less than usual.
The air coming out of the vents is not as cold as it used to be, or it is not cold at all.
The AC unit is making strange noises, such as banging, clicking, or hissing.
Water is leaking from the unit or condensation is building up around it.
The cost of AC replacement
The cost of an AC replacement can vary depending on the size of your unit, the type of unit, and which AC replacement contractor in Glen Ellyn, Illinois you work with. However, there are a few things you can do to help ensure you get the best deal possible.
Get at least three quotes from different AC replacement companies in your area. This will give you a good idea of the range of prices you are looking at.
Ask each AC replacement company for a breakdown of the costs so you can see what exactly you are paying for.
A brand-new unit can be very cost-effective.
It is no secret that a new AC unit can be a big expense. But what many people don't realize is that, in the long run, a new AC unit can help you save money.
For one, a new air conditioner will be more energy-efficient than your old one. This means that it will use less electricity to cool your home, and that will save you money on your energy bills.
A new AC unit can also help you avoid costly repairs down the road.
Who should you contact?
Many people think that they can save money by replacing their AC unit themselves, but this is often not the case. It is important to factor in the cost of tools and equipment, as well as your time, when making this decision. If you choose to go the DIY route, be sure to do your research and follow all manufacturer instructions carefully.
On the other hand, hiring a professional AC replacement contractor in Glen Ellyn, Illinois comes with its own set of benefits. A professional will have the experience and expertise to get the job done quickly and efficiently. They will also be able to troubleshoot any problems that may arise during installation.
So, if your air conditioner is on the fritz, do not hesitate to get in touch with an AC replacement contractor in Glen Ellyn, Illinois.
Looking for the Top-Rated AC Replacement Contractor in Glen Ellyn, Illinois?
Are you in the process of searching for a new air conditioning system? If so, and if you would like to have it installed by the top-rated AC replacement contractor in Glen Ellyn, Illinois, look no further than Hearthstone Heating & Air Conditioning. Contact us today at (630) 435-9800 to schedule a free consultation.