Keeping your Woodridge home cool and comfortable becomes a top priority as the outside temperature rises. If your old AC system has been suffering from frequent breakdowns this year, now is the time to think about making a change.
Are you interested in learning about some of the benefits of upgrading your air conditioning system? This AC replacement company in Woodridge, Illinois is going to review them below. This blog will discuss some of the benefits of updating your AC system.
Improved Energy Efficiency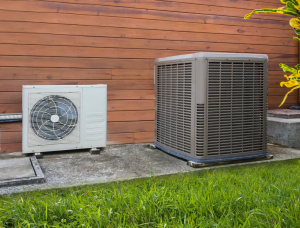 One of the major advantages of upgrading your AC system is the significant improvement in energy efficiency. Older AC units tend to consume more energy, resulting in higher utility bills and a greater negative impact on the environment. By upgrading to a new AC system, you can ensure that your cooling needs are met with optimal energy efficiency, translating to lower utility bills.
Enhanced Performance and Comfort
Upgrading your AC system means embracing advanced technology and enjoying enhanced performance. Newer models are equipped with innovative features that go beyond basic cooling capabilities. These include variable-speed motors, smart thermostats, and improved airflow controls.
Variable-speed motors allow the system to adjust its speed based on the cooling demand, resulting in more precise temperature control and improved comfort. On the other hand, smart thermostats provide advanced programming options and remote-control capabilities, allowing you to adjust settings and schedule temperature changes from anywhere. This means you can arrive home to a perfectly cooled space without wasting energy when you are away.
Lastly, improved airflow control ensures a more consistent distribution of cool air throughout your home, eliminating hotspots and providing balanced comfort in every room.
Reduced Repair and Maintenance Costs
As air conditioning systems age, they often require frequent repairs and maintenance, which can quickly add up in costs. This financial burden can strain your budget over time. When you have a new system installed by a reputable AC replacement company in Woodridge, Illinois, you can experience a significant reduction in repair and maintenance expenses. Newer units are designed to be more reliable and durable, resulting in fewer breakdowns and the need for costly repairs.
Additionally, advancements in AC technology have led to improved quality and longevity of components, ensuring that your new system operates smoothly for years to come. With a new AC system, you can enjoy more savings and peace of mind knowing your investment is protected.
Financial Flexibility
It is important to note that most reputable AC replacement companies in Woodridge, Illinois offer financing options for purchasing new equipment. This allows you to invest in the comfort of your home or address unexpected heating and cooling needs without straining your monthly budget.
With flexible payment plans, you can enjoy the benefits of a new AC system while managing your expenses effectively. These options provide the flexibility you need to make the best decision for your home and your financial situation.
Environmental Benefits
Besides the cost savings, upgrading your AC system also brings significant environmental benefits. Older AC units consume more energy, contributing to increased greenhouse gas emissions and environmental damage.
The latest AC systems are designed to use energy more efficiently, reducing the demand for electricity and decreasing greenhouse gas emissions. By switching to an energy-efficient model, you can reduce your carbon footprint and contribute to creating a cleaner and greener planet for future generations.
Looking for an AC Replacement Company in Woodridge, Illinois?
Are you ready to enjoy the benefits of a brand-new air conditioning system? Looking to have your new system installed by the best AC replacement company in Woodridge, Illinois? If so, Hearthstone Heating & Air Conditioning is the company to call.
With years of experience and a commitment to customer satisfaction, we always go above and beyond to provide top-quality services. Our team can guide you through the entire replacement process, ensuring that you make the right choice for your home and receive top-notch installation and support. Contact us today at (630) 435-9800 to get started.